Welcome to Brooklyn Products International Inc.
Proven Quality Since 1951
Brooklyn Products works with forward-thinking companies like yours to design and produce unique new products and to revitalize existing brands. Brooklyn Products uses proprietary materials and technologies, combines them with unparalleled experience and leverages in-house design. Our manufacturing capabilities make it happen every step of the way.
We Open Up A World Of Possibilities
Fabrication of Foam, Vinyl, and Fabric
Custom Design Work
Package Inserts
Die Cut and Thermal Seal Specialist
Our design and manufacturing center is located in Brooklyn, Michigan, and is staffed to design your parts and the tools needed to produce them. Our manufacturing lines and presses are custom built to solve any challenge by manipulating the properties of urethanes, or by combining them with other materials to form new composites. We open up a world of possibilities to make your products better.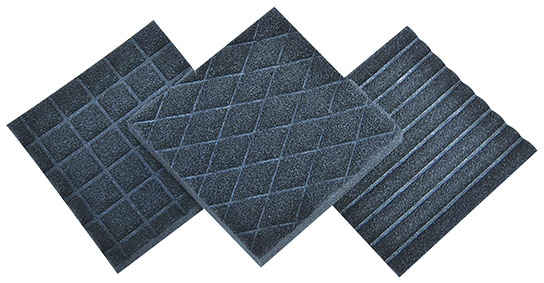 Our Mission
Brooklyn Products International Inc. is a custom manufacturer using its thermal sealing and die cutting capabilities of polyurethane products for industrial, medical, automotive, retail, wax applicators, and promotional product markets. We deliver high quality products and service at a competitive cost to national and international customer base.
Thermal Seal Specialist
Thermal Sealing is a creative method used to seal products, packaging, and other materials using heat which eliminates the need for sewing, glue or other adhesives.

If you can envision it, we can make it!