Careers
Think you would be a good candidate to join our team?
We are seeking passionate and dedicated team members to join our growing team! Our multi-divisional organization includes team members in a variety of disciplines including outside and inside sales, customer service, operations management, supply chain, quality management, safety, human resources and production. If this describes you, send your resume to info@brooklynproducts.com.
Performance Management
Performance Review
Rewards
Employee Organizational Development
Support and Training
Compensation and Classification
Other Benefits
Employee Assistant Program (EAP)
Basic Group Life Insurance
Long Term Disability
Workers Compensation
All regular full time employees are eligible for coverage the 1st of the month following 90 days.
All regular full time employees who have completed 6 months of service are eligible to participate under the plan. Enrollment dates are the first of the seventh month of service.
It's the policy of the company to provide equal employment opportunities to all qualified individuals and to administer all aspects and conditions of employment without regard to the following:
Religion, race, color, national origin, sex, sexual orientation, disability, age, marital status, height, weight, arrest record, genetic information, and partisan consideration as defined by Federal and State Laws and regulations in employment relations.
Please send your resume to info@brooklynproducts.com.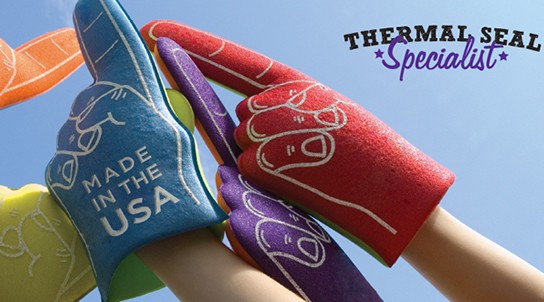 Our Mission
Brooklyn Products International Inc. is a custom manufacturer using its thermal sealing and die cutting capabilities of polyurethane products for industrial, medical, automotive, retail, wax applicators, and promotional product markets. We deliver high quality products and service at a competitive cost to national and international customer base.